Welcome to Northern Light Charters!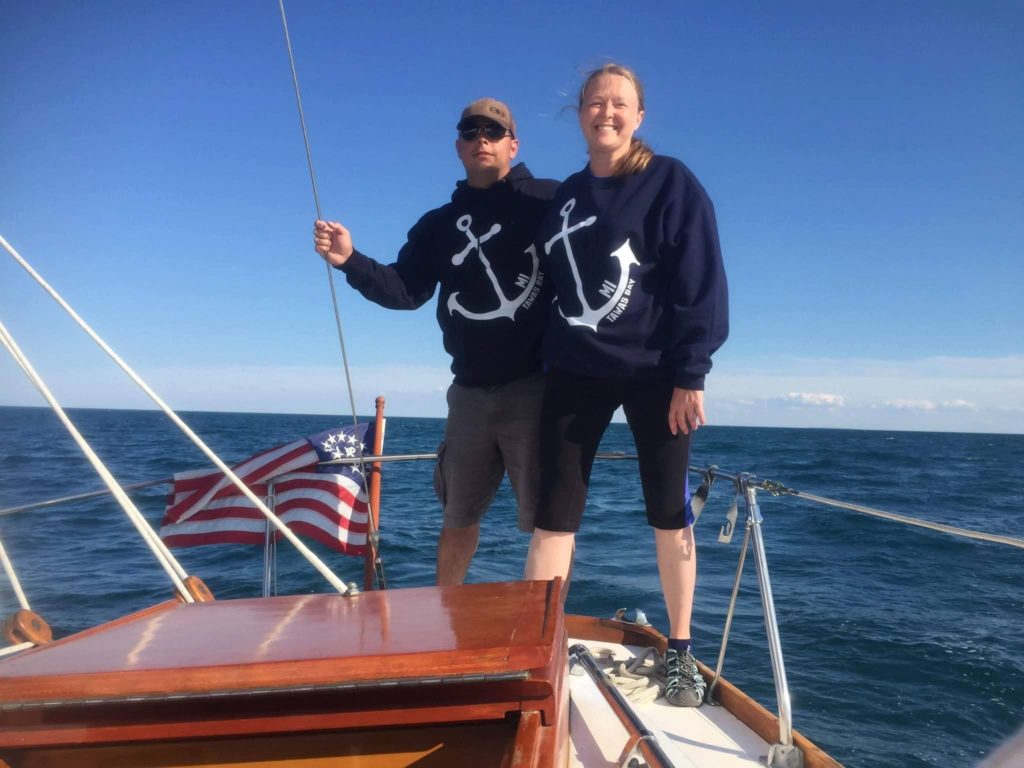 Come enjoy sailing the beautiful Tawas Bay. Help sail the boat or just sit back and enjoy the scenery. We are a family owned and operated vessel who enjoy meeting people and creating lasting memories.
COVID-19 Update.
Due to all of the delays this sailing season we have made the very difficult decision to keep Northern Light on the hard this year. We have reached the point where it is not cost effective to launch. 
We do not know of any other sail boats on the east side of the state but there are quite a few options on the west side, especially in Traverse City.
Thank you so much for visiting our site. We hope 2021 sees everyone happy, healthy, and sailing with us. 
Northern Light can carry up to 6 guests. Sails are 3hrs long and we offer three trips per day. We sail out of the East Tawas State Dock. Conveniently located near restaurants, shops and hotels. Custom voyages are available as well, contact us with your requests at 989-708-1038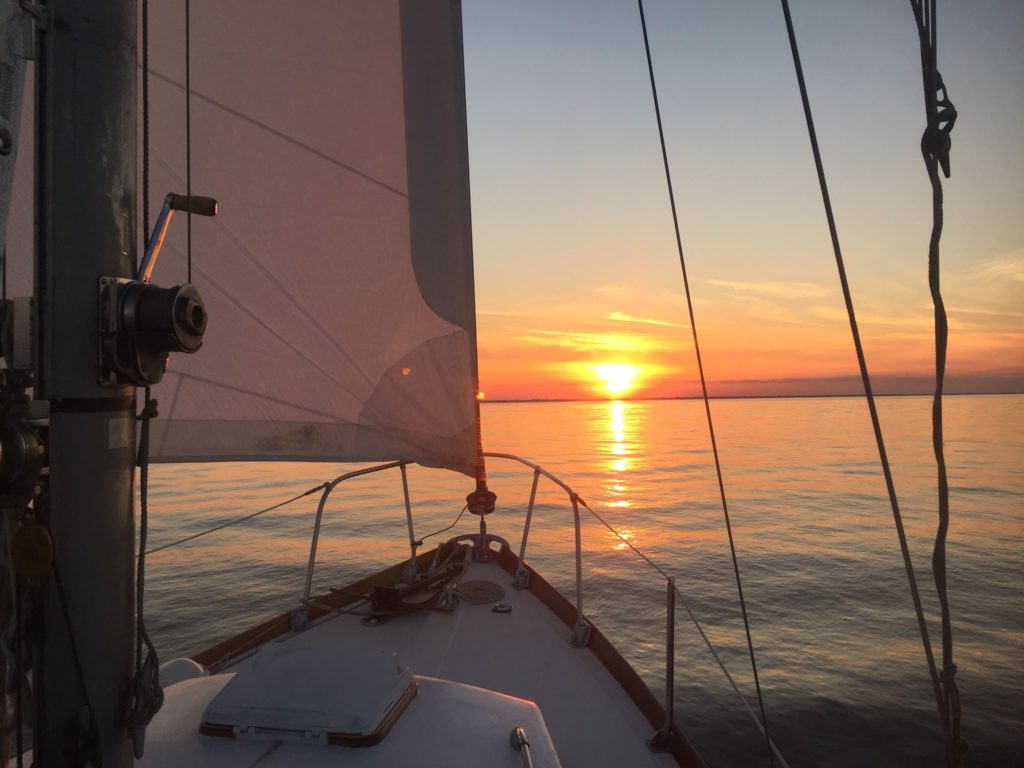 Would you like to learn to sail? Our Captain can teach you the fundamentals. You may also go fishing, sail to the sandbar near Tawas Point for a quick swim, or sail past the light house then enjoy a sunset upon returning. The trip is up to you just let us know when you arrive.
Pricing
We sail three times a day. This seasons introductory offer is $350 for 3hrs, Bring a loved one, some friends or the whole family. Boat leaves the dock at 10am, 2pm, and 6pm. Click the "Book Now" to start your adventure.
Northern Light is 35′ long and was built in 1964 right here in Michigan. She was designed for long distance ocean cruising. She has an easy motion while underway and plenty of room for guests to feel comfortable.