Immediate questions can be answered by call or text at 989-708-1038
Otherwise Email us at svnorthernlight@gmail.com
---
How do I make a reservation?
Just click on the "Book now" button and look at our openings. Bookings need to be made 24hrs before the day of. Walk ups are welcome on weekends if there are no other bookings. Make sure all the information is correct and be sure to include your phone number. If there is foul weather the Captain may need to contact you so be sure it is a number where you can be reached. Then simply arrive at the boat 15min before your sail and the Captain will check you in with your name. You will be asked to sign a release at this time which the Captain will keep on file.
---
What happens if it rains?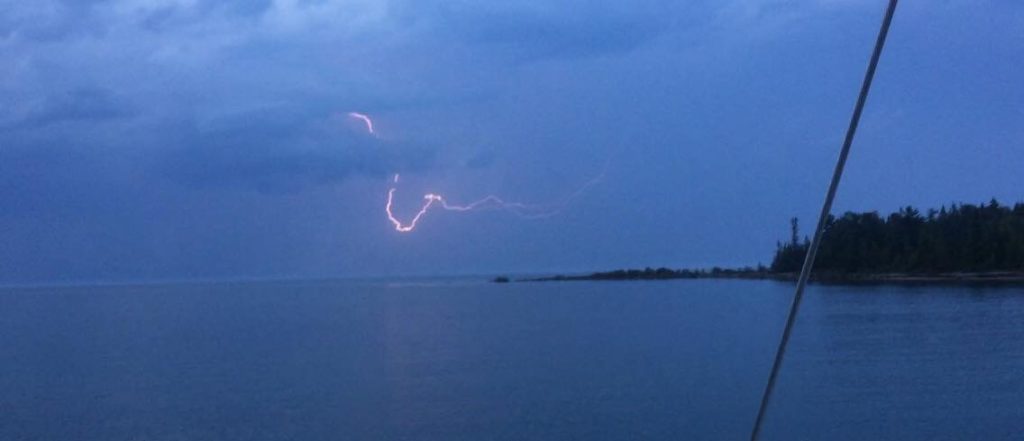 Northern Light will sail in the rain but may cancel because of lightning or other dangerous weather. In the event that Captain decides to cancel a trip because of dangerous weather we will rebook you on the next cruise that fits your schedule. If this is not possible, you will be refunded. If the Captain approves of the weather and you do not, you may cancel your trip but will be charged $50. The Captain may try to reach you by the contact info you provided on the day of the sail so you don't show up to find it has been canceled. We try to provide as much notice as possible if for some reason we can't leave the dock, so please make sure your contact information is correct.
If you would like to change your reservation you may do so 24hrs before the day booked and provided we have space for the day you have changed to.
---
How many people can I take?
Northern Light can only sail with 6 guests. Please do not arrive with more than 6 as they will not be allowed to board. Even a small child or baby counts as a guest. This is a coast guard regulation and they will not be able to board, although you will have to pay for the trip.
---
What should I bring?
We recommend you look at the weather forecast. Depending on the time of year a jacket may be needed or sunscreen, or both. (This is Michigan) Keep in mind that it is usually much cooler on the water. If you would like to sunbathe or swim bring a swimsuit and a towel. We do recommend wearing tennis shoes or deck shoes as the deck does get slippery and there are items on the deck which make it hard to walk. Please no high heels. We do provide complimentary water but any other drinks or snacks are bring your own.
---
Is the boat wheelchair accessible?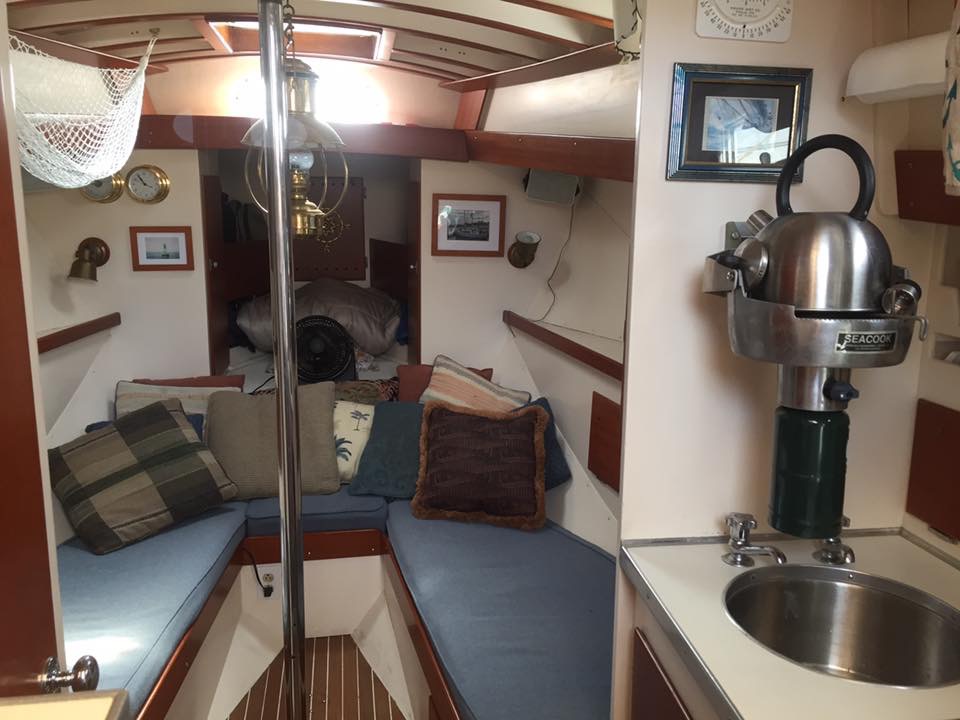 Northern Light is not wheelchair accessible. You will need to be able to board the boat by stepping across from the dock to the boat. There are restrooms aboard but you will need to go down a ladder to get to them.
---
What type of refreshments can I bring?
All foods need to be prepared before arrival. Guests will not be able to cook or prepare foods while underway. We ask that you don't bring things which can stain our cushions or decks. We do not allow red wine, ice cream, etc. We reserve the right to refuse any item that may be a potential problem on the boat.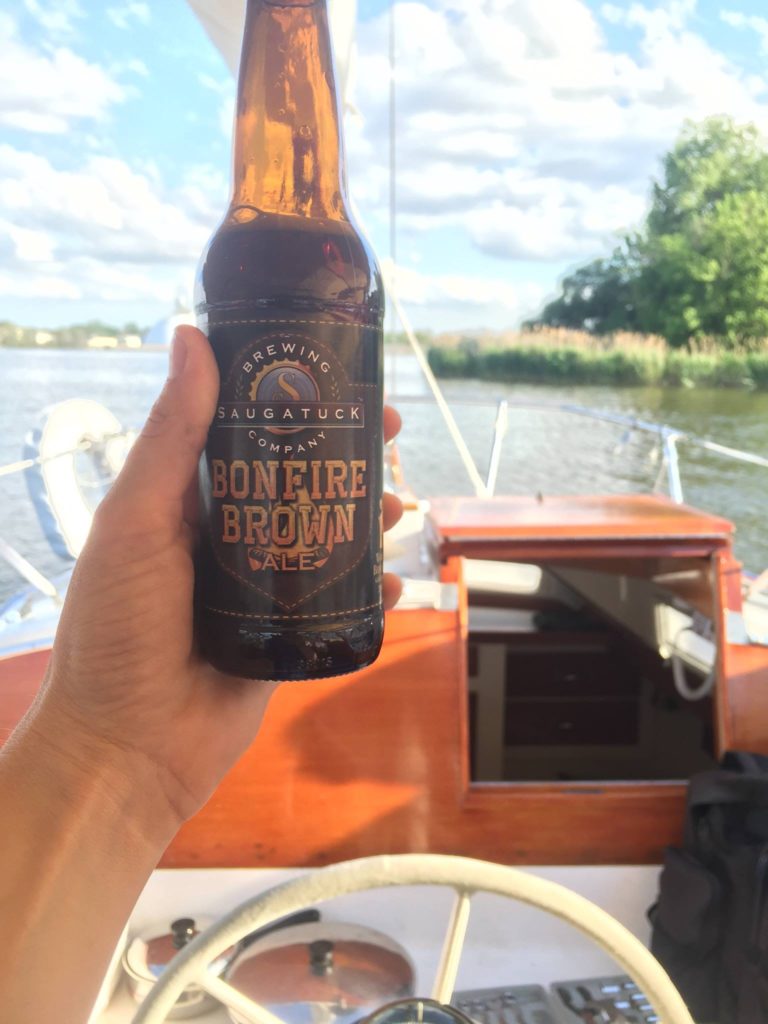 Alcoholic drinks. You may have alcoholic drinks but be aware of your tolerance. Our main goal is to keep you safe while on the water. Please know your limits and respect the Captain.